Search Results: broccoli
You take care of all the vital organs of your body. But, what about your gut? Do you know that your gut also needs special attention? In fact, the gut is the most vital organ of the body. There can be problems with digestion during summer time. If you keep your gut healthy, it will also affect your digestive system.
It's important that you keep your digestive process in top health, as it will affect your overall well-being. You can also have Bowtrol health supplement with Bowtrol ingredients for a healthy gut. Listed below are 10 tips to take care of your gut this summer.
Eat lots of veggies
Green veggies contain fiber, which is essential for a healthy digestive process. Veggies also provide you with nutrients and minerals that keep your body in the good shape. Have at least two portions of green veggies in your daily diet plan for a healthy gut.
Drink plenty of water
Water helps to flush out unwanted toxins from the system. This ensures a good gut health and a healthy digestion process. Having two liters of water can prevent the problem of constipation. And during summers, it is a must to carry water wherever you go.
Don't have junk food
As clichéd as it may sound, but don't have junk food if you want to maintain a healthy digestive process. Junk foods and other fatty foods cause the problem of acid reflux and constipation. Instead, look for other healthier options to stay fit.
Sleep for set hours
Are you aware that lack of sleep can cause loss of appetite and unhealthy bowel function? If you are suffering from constipation, then it may have a correlation with your sleeping pattern. Sleep for at least seven hours if you want to keep your gut healthy.
Increase fiber intake
Natural fiber has properties that help to improve your gut health and overall digestion of the body. You must include both soluble and insoluble fiber in your diet plan. Natural fiber sources like nuts, whole grains and legumes must be included in your daily diet.
Don't smoke and drink
Smoking and drinking can have harmful effects on your body. It tends to irritate the stomach lining and causes acid reflux. Excessive smoking can also cause gastro diseases. Limit your drinking and quit smoking for maintaining the health of your gut.
Exercise daily
Exercise daily to improve your digestive health. Daily workout or exercise helps to improve the bowel function. Exercise also prevents the problem of bloating and gas. Regular exercise can prevent the problem of heartburn.
Have prebiotic foods
Good bacteria are found in the gut. It's important to feed that bacteria with foods that are great for gut health. Prebiotic foods aid the digestion of the body. These foods also boost the immune system and help to maintain a stable weight. Have foods like garlic, banana, broccoli, and onion, as these foods are good for gut health.
Have a healthy breakfast
If you eat a healthy breakfast, you consume more dietary fiber and nutrients. This again helps to aid your digestion process and improves your gut health. At least have breakfast full of fiber and nutrients.
Stay stress-free
It is a proven fact that stress affects the normal digestion of the body. That affects the health of your gut. So stay off stress and relax. You can practice stress relief tricks to stay stress-free. This will keep you healthy.
Do follow the above tips or have Bowtrol supplement with Bowtrol ingredients for a healthy gut.

Ageing cannot be stopped, however, one can always work on it to slow down the process. Well, you can work on the appearance of it. It is a natural process and you cannot stop its collagen in your skin's connective tissues from breaking down. However, that's when wrinkle cream come in the picture.
Here are some of the facts about wrinkles:
Wrinkles are caused by certain factors such as sun damage, smoking, pollution, dehydration and medicinal conditions. Though other factors do not affect ageing as fast as smoking, they do affect it to a great extent. The smoking accelerates ageing process because it cuts off the blood supply to the skin. People with lighter complexion are prone to sunburn and hence the skin damage.
Believe it or not, the hairstyle and clothes affect the wrinkles a swell. If your hair is covering certain parts of your face and doesn't cover the other parts, then the exposed part could get wrinkled easily. The job you work can also affect your skin negatively. If you have a field job, then it can get wrinkles easily and in addition to that, it could also burn it. The common facial expressions can cause wrinkles such as repeatedly smiling or frowning.
People do not know that at what age they would start developing wrinkles but as per the general information, they start developing in the late 20s. By the age of 25 or 26, the collagen development slows down and the elasticity of skin begins to weaken. Somehow, during the age of 25 to 30, wrinkles do not show but the skin from inside starts to damage. The result of which is shown after 30.
So, the big question is how to stop the wrinkles?
Don't smoke: As mentioned above, smoking cuts off the blood supply to the skin keeping it aloof of oxygen, which results in ageing and wrinkles. Once you stop smoking, your skin will get the required blood supply again and it will be healthy again.
Stay hydrated: Drinking water is anyway useful for the skin. It does not only tightens the skin but it also makes it glow. If you want a wrinkle-free skin, then Stay hydrated with water, coconut water, or green tea. It will not only moisturize your skin but it will also get rid of body toxins.
Eat healthily: Eating healthy is anyway necessary for the body fat. If you want to have a healthy symmetrical body, you must eat healthily. You must focus on fruits and green vegetables such as berries, spinach, lettuce, broccoli, kale, walnuts, prunes, kiwis, and pretty much every fruit and veggies you come across.
Wrinkle cream: When you do not have time to do any of above, use wrinkle cream. Use a good moisturizer, If you do nothing else before going outside. Cleansing, moisturizing and toning are necessary and after you remove makeup at night, apply wrinkle cream.
Wrapping up: The biggest thing that assists with ageing skin is wrinkle cream. The wrinkle cream helps when you cannot keep your skin healthy by yourselves due to unavoidable circumstances like sun or pollution or eating healthy. One of the best wrinkle cream is Vernal Moisturizer Wrinkle Tetrapeptides Vitamin. It will better your skin tone and elasticity, does structural uplift, reduces wrinkles, it boosts oxygenation and metabolic performance. It also brightens your skin to produce a glow, diminishes the appearance of age spots, and reduces dark circles and puffiness.
Nowadays getting an ideal body or beach ready body is a dream of every boy and girl. They spend hours in the gym losing their extra fats and once they have said "Good Bye" to their excessive fats, the next challenge they face is gaining muscle mass. Gaining may sound easy but , it  is not. One must put extra effort in their workout and should take proper legal steroids for bodybuilding. But they forget that they must keep a check on their diet as well.
Either you want to bulk up or want to lose or want to stay healthy; you need to specify your bodybuilding meal plan as well. You must keep a check on the proteins, fats, carbohydrates, calories and other nutrients that you are consuming. You need to make a meal plan and should follow it on daily basis. While you are planning your bodybuilding, meal plan you must remember the pillars of nutrition.
Pillars of Nutrition:
6 Meals a Day: While you are planning your meal, ensure that you divide your total nutrition count in six. Try to keep your body fueled by taking multiple meals six times a day.
Avoid Processed Foods: Anything that is in can or are having labels is processed and is not worth eating. They are poor in nutritional values and are high in calories, so try removing them from your meal plan.
Stay Hydrated: To keep your performance at peak in the gym, it is important that you must stay hydrated and drink calorie-free beverages.
Select Carbs wisely: There are two types of carbs: good carbs and bad carbs. Try to avoid bad carbs which include starchy products. They will only increase fats in your body and will not benefit you. On the other hand, good carbs are ones that are not starchy and help you boost your energy levels.
Increase Protein Intake: Try to take proteins after every few hours. It will help you increase your lean muscle mass. There are many sources like fish, soy, dairy products, and many others that you can take.
Bodybuilding Meal Plan:
While you are planning your meal plan, you should ensure that you are taking 2500 calories, 83 g fat, 210 g carbs and 218 g proteins. If you want to stay healthy and energized here are few meal plans that you can adopt. They will fulfill your nutrition requirements and will help you gain lean muscle mass.
Meal Plan 1 Template:
Meal 1: Must contain Starchy carbs
Meal 2: Should be based on few carbs
Meal 3: It should also be based on few carbs
Meal 4: (Nutrition that should be taken after workout) Should contain starchy carbs
Meal 5: Should contain starchy carbs.
Meal 1:
Greek Yogurt: 1 ½ cup
Raspberries: ½ cup
Granola: 1/3 cup
Eggs: 3
Meal 2:
Double Chocolate Cherry Smoothie
Protein Powder: 2 scoops
Coconut Milk: ¼ cup
Cherries: ¾ cup
Flaxseeds: 1 tbsp
Cocoa Powder: 1 tbsp
Ice: 3 to 4 cubes
Water: 2 to 3 cups
Meal 3:
Bibb Lettuce Burger:
Lettuce: 2 leaves
Ground Beef: 8 oz.
Tomato: 2 slices
Red Onion: 2 slices
Ketchup: 1 tbsp
Mayonnaise: 1 tbsp
Green Beans: 3 cups
Meal 4:
Protein Bar or Recovery shakes
Meal 5:
Shrimp with Spinach Salad & Brown Rice
Shrimp: 6 oz.
Brown Rice: ¼ cup
Spinach: 4 cups
Feta Cheese: ¼ cup
Bell pepper: ½
Olive Oil: 2 tbsp
Meal Plan 2 Template:
Meal 1: Should contain starchy carbs
Meal 2: Should contain few carbs meals
Meal 3: should contain meals that have few carbs
Meal 4: Should contain meals with starchy carbs
Meal 5: meals that have starchy carbs
Meal 6: Should contain meals with starchy carbs
Meal 1:
Cheese Scrambled Eggs with Scallions
Eggs: 3
Egg Whites: 4
Cheese: ¼ cup
Scallions: 2
Ezekil Bread: 2 slices
Apple: 1
Meal 2:
Blueberry Almond Smoothie:
Protein Powder: 2 scoops
Blueberries: 1 cup
Almonds: 1 oz.
Almond Milk: 1 cup
Water: 1 cup
Ice: 3 to 4 cubes
Meal 3:
Steak with Tomato Bean Salad
Steak: 6 oz.
Tomato: 1
Cucumber: ½
Chickpeas: 1 cup
Olive oil: 1 tbsp
Meal 4:
Protein powder: 1 serving
Meal 5:
Chicken with Quinoa Salad
Chicken: 6 oz.
Quinoa: 1/3 cup
Walnuts: 2 tbsp
Craisins: 2 tbsp
Meal 6:
Yams and Parmesan White Fish
Tilapia: 6 oz.
Parmesan Cheese: 2 tbsp
Yams: 2 medium
Butter: 1 tbsp
Broccoli: 1 cup
These are few bodybuilding meal plans that you can try to keep yourself energized and can gain lean muscle mass. Along with these meal plans, it is important that you must keep a check on your workouts as well as the legal supplements that you are consuming.
Workout, Meal Plans and Legal Supplements for Bodybuilding:
If you want to have your ideal physique, it is important that you combine your proper high protein meal with proper workout sessions and proper legal steroids bodybuilding. It is important that you take legal and safe supplements to help boost your lean muscle mass growth.
You can get a workout plan from your fitness trainer but you should ensure that the supplements that you are consuming are safe. They have been manufactured by a reputed company and are made from natural ingredients.
Where to Buy Legal Steroids?
There are many manufacturers who are producing steroids but some of them are anabolic and some are legal. The ones who are manufacturing legal steroids, claims that their products mimic all the benefits of anabolic steroids but eliminate their side effects. After complete research and discussion with different experts few legal supplements that are not only legal but are safe as well have been found. Some of them are:
D-Bal
HGH-X2
Anadrole
Decaduro
Trenorol
Testo-Max
These are some of the legal steroids that they are manufacturing. For the convenience of their consumers, they have introduced different stacks like: bulking, cutting, ultimate, strength and growth stack.
These stacks are combination of some of their best supplements. Though individually they are great but when they are combined they are more effective and efficient.
Menopause is a delicate period in every woman's life. It is the time when hormonal changes are causing the menstrual cycle to stop, which happens between the ages of 45 and 55. Those changes can start some years before the very menopause occurs, due to perimenopause (when the ovaries start cutting back on the production of estrogen and progesterone).
Because estrogen plays a vital role in maintaining bone strength, after a certain age, bone loss is increased. For women whose bone strength was not ideal before the menopause, the risks of osteoporosis is greater. Let us see how calcium intake can affect that.
The Risk of Osteoporosis
 It is estimated that, in the first five years of menopause, an average women can lose up to 10 percent of her bone mass. Osteoporosis, precisely, occurs when the bones become thinner, which makes them more prone to fracture.
 According to the International Osteoporosis Foundation, more than 200 million women around the world are affected by this illness. There are many treatments for postmenopausal osteoporosis which can reduce the risk of fractures. Prevention is the best cure. Women can reduce the risk of osteoporosis by exercising regularly and increasing calcium intake in their diet.
How to Increase Calcium Intake?
 It is believed that sufficient calcium intake can be obtained through diet. Still, if you are in the risky years, you should consider using other sources too. The most common source of calcium are, of course, dairy products, but you should not limit your choice to them alone. Collard greens actually fulfill a quarter of your daily needs and other foods you should include into your diet are broccoli, Chinese cabbage, edamame, figs, oranges, sardines, salmon, white beans, tofu, almonds, etc.
Do not stop there, though, sometimes when the nature is not enough or you are deprived of some sources (dairy products because of lactose intolerance, for instance), you can compensate the lack of that mineral with calcium supplements.
Ensuring Optimal Absorption of Calcium
 There are some factors which can limit calcium absorption. Those are low levels of vitamin D caused by age-related decrease of intake, consuming large amounts of phytates (contained in grains) and excessive amounts of oxalic acid (spinach and other greens), consuming a lot of tannins (teas) and acid-suppressant medications. To ensure the optimal absorption of calcium for healthy bones you can take calcium carbonate with your meals, take divided doses of calcium throughout the day, drink plenty of water and get plenty of vitamin D.
Remember that more is not always better. Make sure you limit the calcium intake to not more than 2, 5000 mg per day. A larger amount can increase the risk of hypercalcemia (a condition caused by too much calcium in the blood) which can, in its most extreme cases, lead to kidney failure.
 Preserving your health gets more and more important as you age, but if you had taken care of your body and mind in your younger days that should not be a significant problem.
 For more details, you can search through the reliable online portals, to get more ideas about calcium intake and adding calcium supplements in menopause.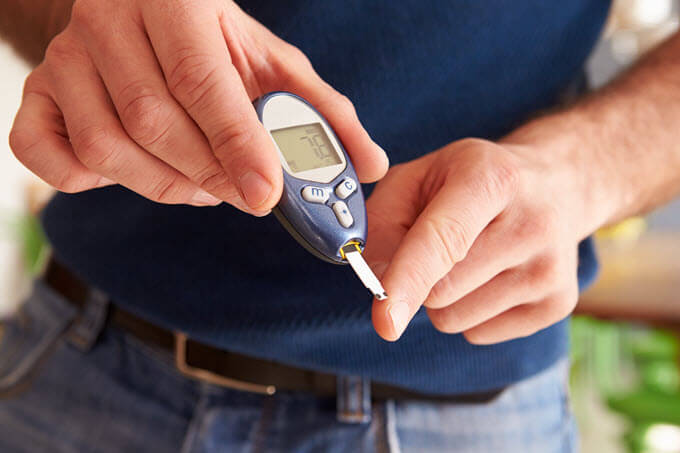 The Sugar level issues don't occur immediately they come with a long time issue. Also, as your glucose rises, not just does your danger of having diabetes increment, however so does your danger of coronary illness. In any case, there are things you can do to keep your glucose levels inside of a normal range.
Cereal
Cereal can assist control with blooding sugar – however don't get the sweetened kind.
Broccoli, Spinach, and Green Beans
Include a lot of non-starchy vegetables, for example, broccoli, spinach, and green beans, to your diabetic eating regimen, diabetes specialists say. These sustenance are high in fiber and low in starches, which make them perfect for individuals with diabetes.
Interestingly, starchy vegetables incorporate peas, potatoes, corn, winter squash, and lima beans. There's no compelling reason to cut them from the eating regimen. "They give us extra supplements. We need to look after parity." But since vegetables have more starches and raise glucose more, it's vital to stick to pro-per-portion sizes. There's new confirmation that vegetables are good for individuals with diabetes.
Analysts have observed that a low-fat veggie lover eating routine may help type 2 diabetes patients to better deal with their sickness. In a study distributed in Diabetes Care, 43% of individuals with type 2 diabetes who took after a low-fat veggie lover eating regimen for 22 weeks reduce the need to take diabetes meds. That is contrasted with just 26% who held fast to the eating routine prescribed.
By and large, the veggie lover group additionally lost more weight and brought down levels of bad cholesterol. Since individuals with diabetes are more inclined to coronary illness, eating with heart wellbeing personality the top of the priority list matters as much as glucose control.
Strawberries
A few diabetes patients go away far from strawberries as a result of their sweetness. In any case, a measure of strawberries makes for a good nibble that won't raise glucose excessively. They're a vastly improved choice than a treat or confection.
Salmon and Incline Meats
Meats, which are high in protein, don't affect glucose level as much as starches. Meat is additionally a wellspring of chromium, a mineral that empowers insulin to work appropriately and assists with body to metabolize starches.
A few individuals with type 2 diabetes take chromium picolinate supplements to attempt to hold glucose under control.
Shimmering Water
Attempting to bring an end to a sugary soda propensity? Go for sans sugar shimmering waters. The carbonated refreshments come in different flavors, including tangerine, grapefruit, and apple-pear.
Numerous shimmering waters have no starches or calories – a help for glucose levels, as well as weight control, as well.
Things which needs to be done to keep up normal sugar levels
Take a 30-moment walk each day. Fortifying your muscles makes them more responsive to insulin—and assists them with utilizing more glucose and maintains the normal blood sugar level.
Focus on fiber. The more fiber in your eating routine—from entire grains, entire leafy foods, beans and vegetables—the slower sugars are processed and the steadier glucose moves into your circulatory system. You'll maintain a strategic distance from glucose spikes and you may even discover you lose a couple pounds: fiber tops you off, but since it's not processed, it doesn't round you out.
Sprinkle some cinnamon on your high-fiber breakfast oat, entire grain toast or skim-milk curds. Cinnamon helps make insulin more viable while animating creation of compounds that consume glucose.
Begin your day with a grapefruit. One study observed that eating a large portion of a grapefruit with every supper for 12 weeks not just assisted members with losing a normal of 3.6 pounds; however decreased insulin and glucose levels after every feast, recommending their cells were better at utilizing both substances.
Author's bio
We are a team of healthy people. Because being healthy is important! We want to provide you with some good and detailed tips on health, fitness, beauty and weight loss. We all want to be fit and stay fit and that's why we launched this page in August 2012 – to help you achieve that. We hope you'll all have a good read. visit: normal blood sugar level
For diabetics, dietary modification is an integral part of optimal management of diabetes. Amount of fiber and carbohydrate in the diet is very important for diabetics for control of blood glucose. Excess carbohydrate in the diet may make it very difficult to maintain blood sugar even with high doses of insulin and oral hypoglycemic agents/drugs. Cereals, vegetables and fruits should form a major portion of diet by diabetic individuals; hence planning of diet should focus on cereals, vegetables and fruits.
Most of the cereals, vegetables and fruits contain high amount of dietary fiber and good for diabetics. However, there are some cereals, vegetables and fruits that should be better avoided by diabetics, because they may cause rapid rise of blood sugar level in diabetic individuals.
Cereals for diabetes:
A diabetic should eat high fiber whole grains, such as whole wheat or whole-wheat flour, maize, brown rice, millet etc. However, one should avoid refined rice, white bread, noodles, macaroni etc. because they may cause rapid rise in blood sugar level. Read more…